Embassy News
H.E. Mrs. Touch Sopharath, Ambassador Extraordinary and Plenipotentiary of the Kingdom of Cambodia, presented Letter of Credence to H.E. Mr. Janos ANDER, President of the Republic of Hungary
On 01 December 2017, H.E. Mrs. Touch Sopharath, Ambassador Extraordinary and Plenipotentiary of the Kingdom of Cambodia, presented the Letter of Credence to H.E. Mr.​ Janos ANDER, President of the Republic of Hungary, at the Sándor Palace in Budapest.
On that occasion, H.E. Mr.​ Janos ANDER, President of the Republic of Hungary, praised long lasting friendship and close cooperation between Hungary and Cambodia, witnessed by the exchange of visits of dignitaries between the two countries in recent years.
H.E. Ambassador informed H.E President about the political and security situation in Cambodia ,particularly, the socio-economic development of the country with annual economic growth of 7%. H.E. Ambassador also thanked Hungary for supporting Cambodia's candidature in the United Nations Economic and Social Council (ECOSOC), whose election would be held in June 2018.
H.E. Ambassador expressed her commitment to further strengthening and enhancing the relations between Cambodia and Hungary during her term as Ambassador of Cambodia to Hungary, especially in promoting tourism, trade and investment between the two countries.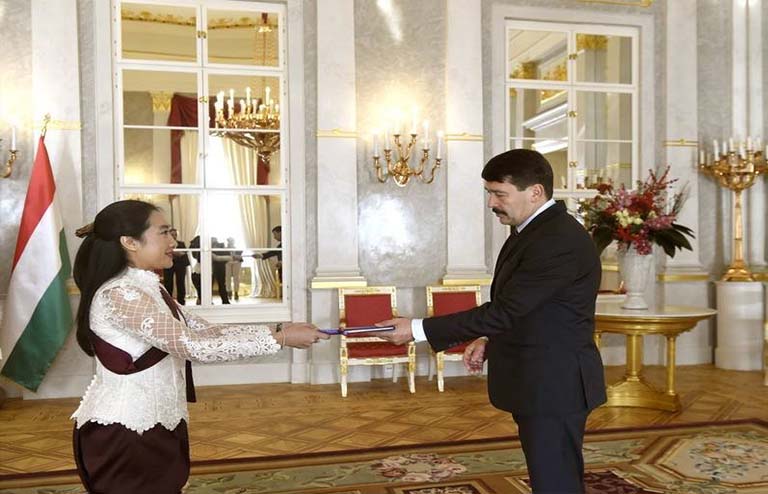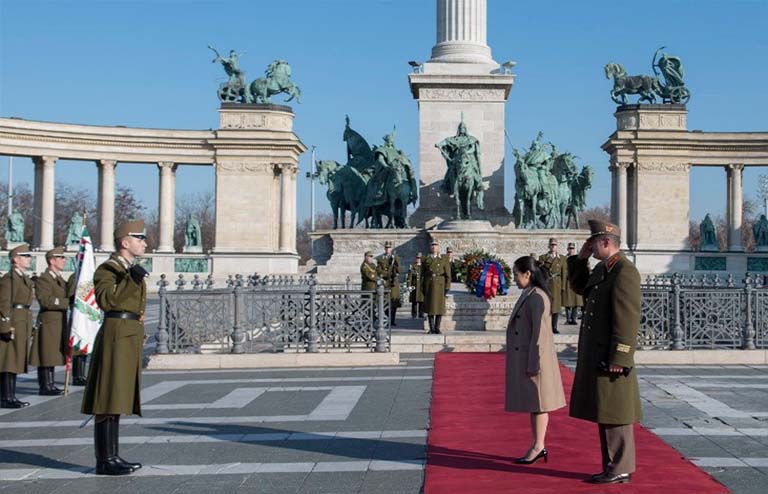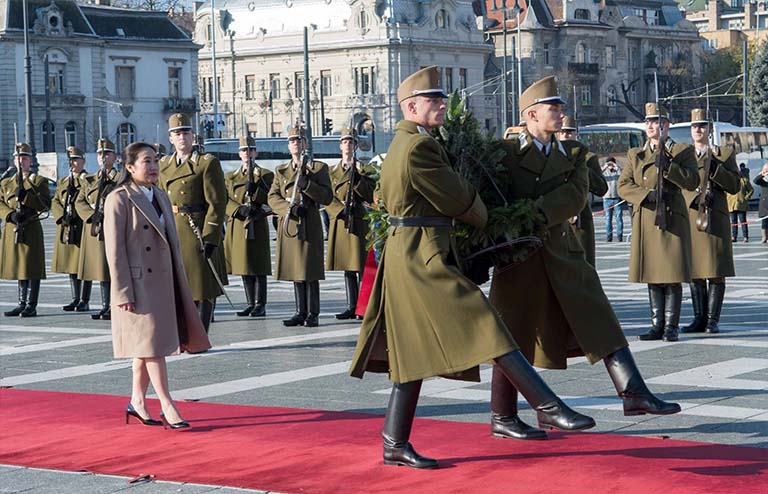 ---