Embassy News
H.E. the Ambassador  accompanied Samdech Akka Moha Ponhea Chakrei Heng Samrin for wreath-laying at the Monument for National Heroes, Martyrs and wreath-laying to pay tribute to late President Ho Chi Minh
In the morning of 29 May 2019, from 08:00 to 11:30 am, H.E. the Ambassador and  Lok Chumteav, Embassy's Officials accompanied Samdech Akka Moha Ponhea Chakrei Heng Samrin, President of the National Assembly of the Kingdom of Cambodia and Lok Chumteav, members of the Delegation to attend the following programme:
1.Wreath-laying at the Monument for National Heroes, Martyrs and wreath-laying to pay tribute to late President Ho Chi Minh.
 2.Visited Tam Chuc Centre and planed a memory tree at Tam Chuc temple, Ha Nam province.
3. Meeting with H.E.Mr. Nguyen Dinh Khang, Governor and Secretary of Ha Nam Provincial Committee of Communist Party of Vietnam.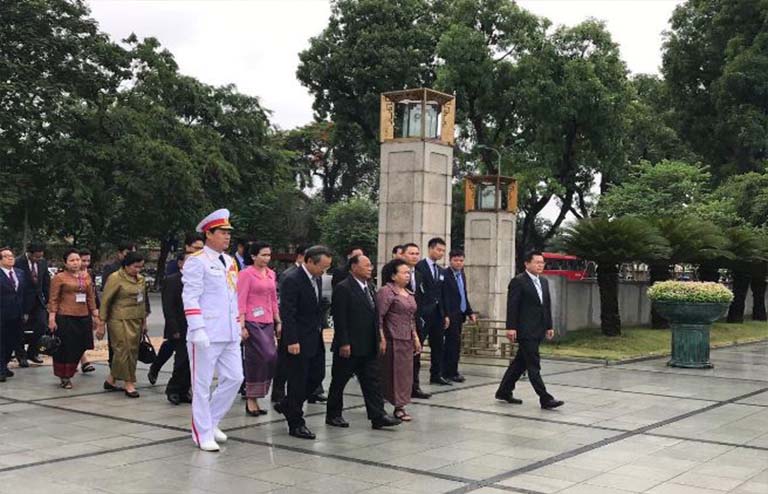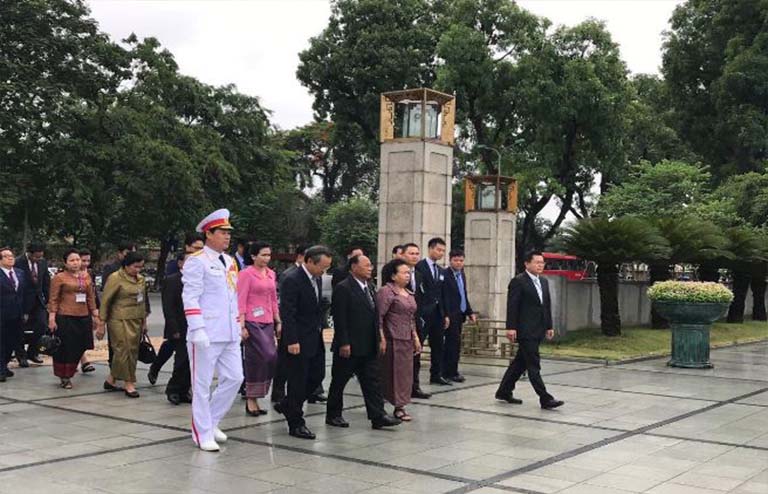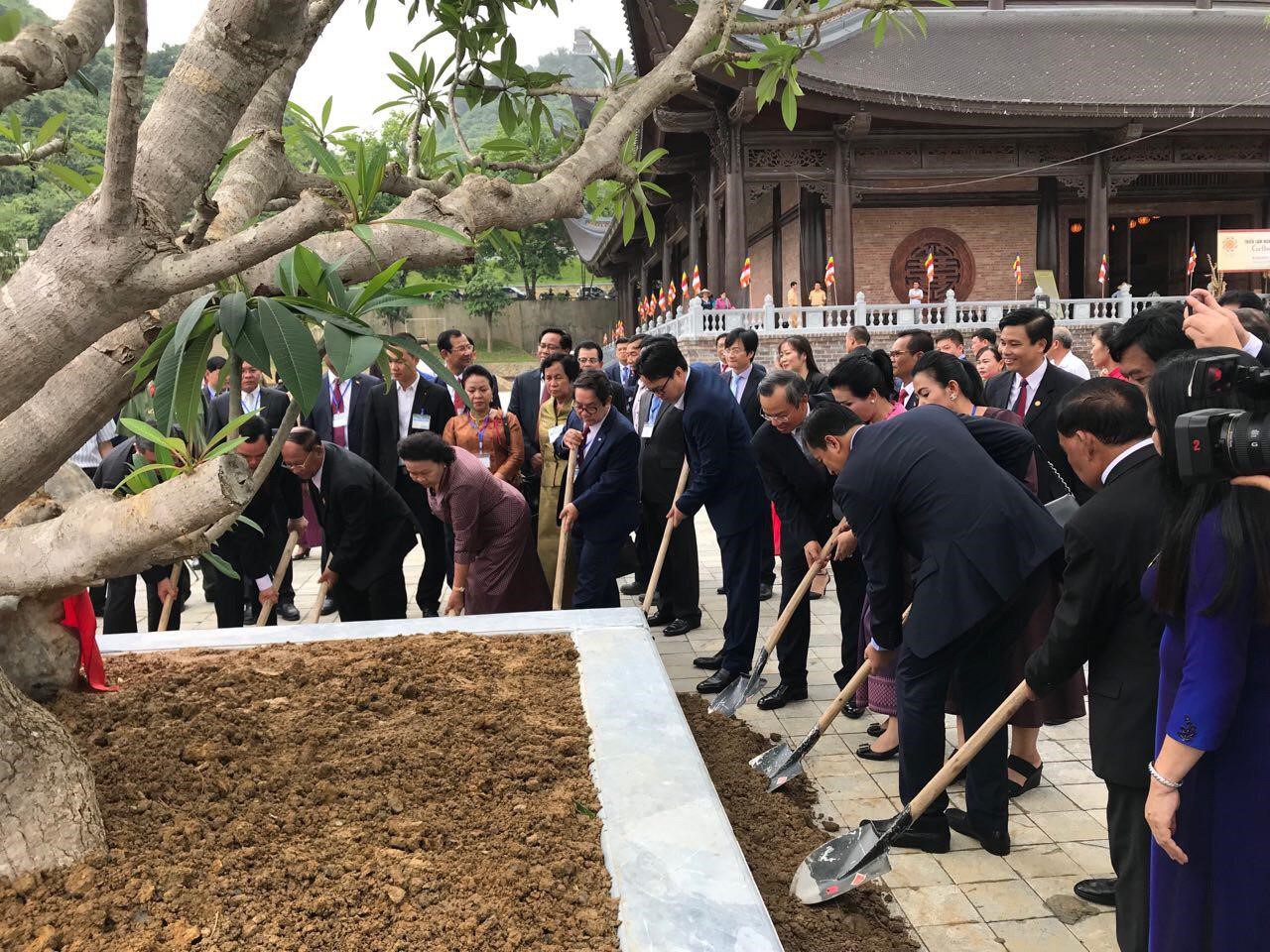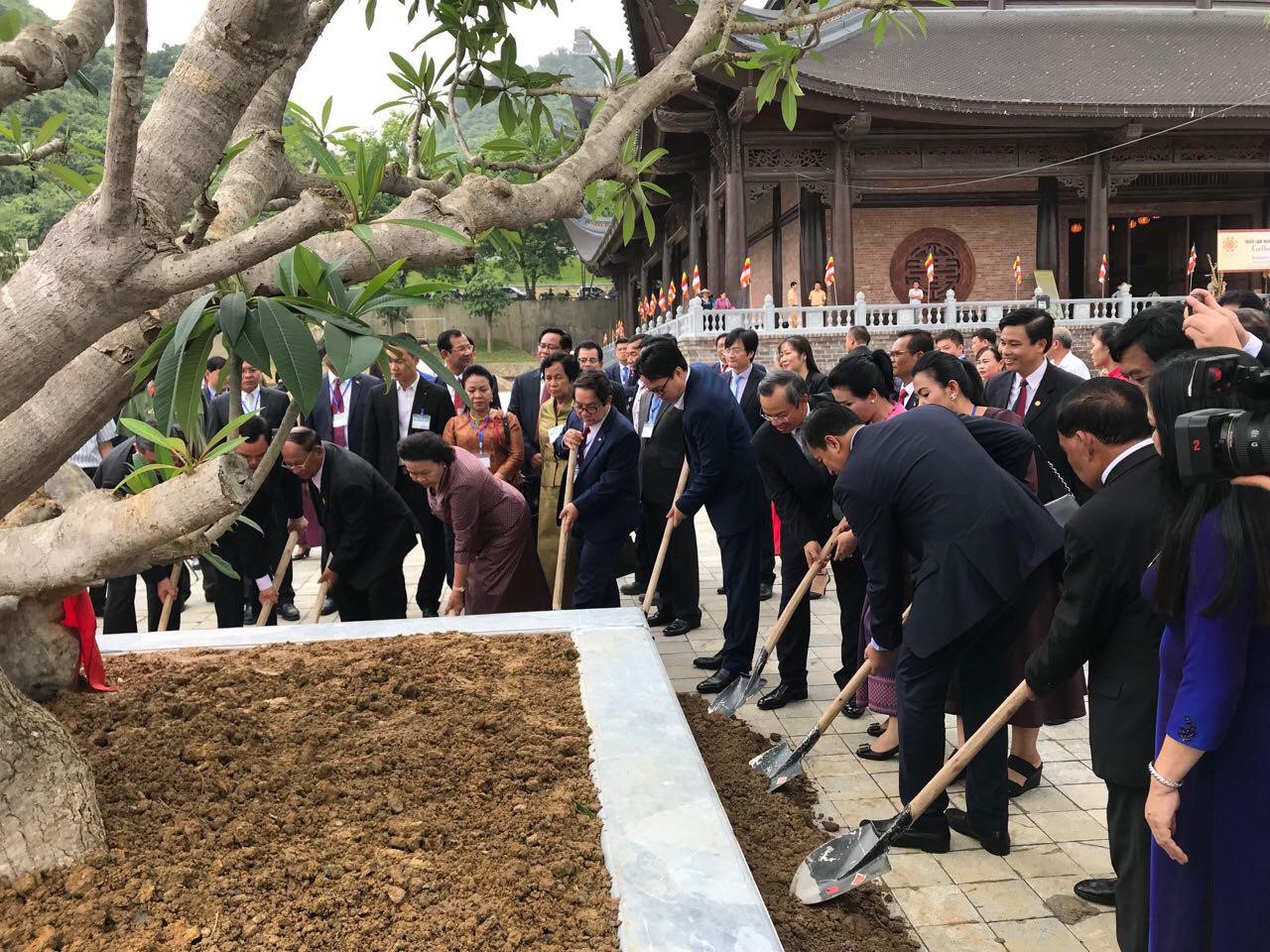 ---