Embassy News
H.E. Mr. Chum Sounry, Ambassador of Cambodia to United States, met at the Capitol Hill with The Hon. Ami Bera, US Representative of California's 7th Congressional District
On June 25, H.E. Mr. Chum Sounry, Ambassador of Cambodia to United States, met at the Capitol Hill with The Hon. Ami Bera, US Representative of California's 7th Congressional District. Both sides exchanged views on, which inter alia, the development in Cambodia-US relation.
The Ambassador underlined Cambodian Government's sincere wishes to further strengthen the relationship and cooperation between both countries and extended to Hon. Ami Bera an invitation to visit Cambodia in his convenient time.
Hon. Ami Bera shared the view for healthy bilateral relations and accepted the invitation with pleasure.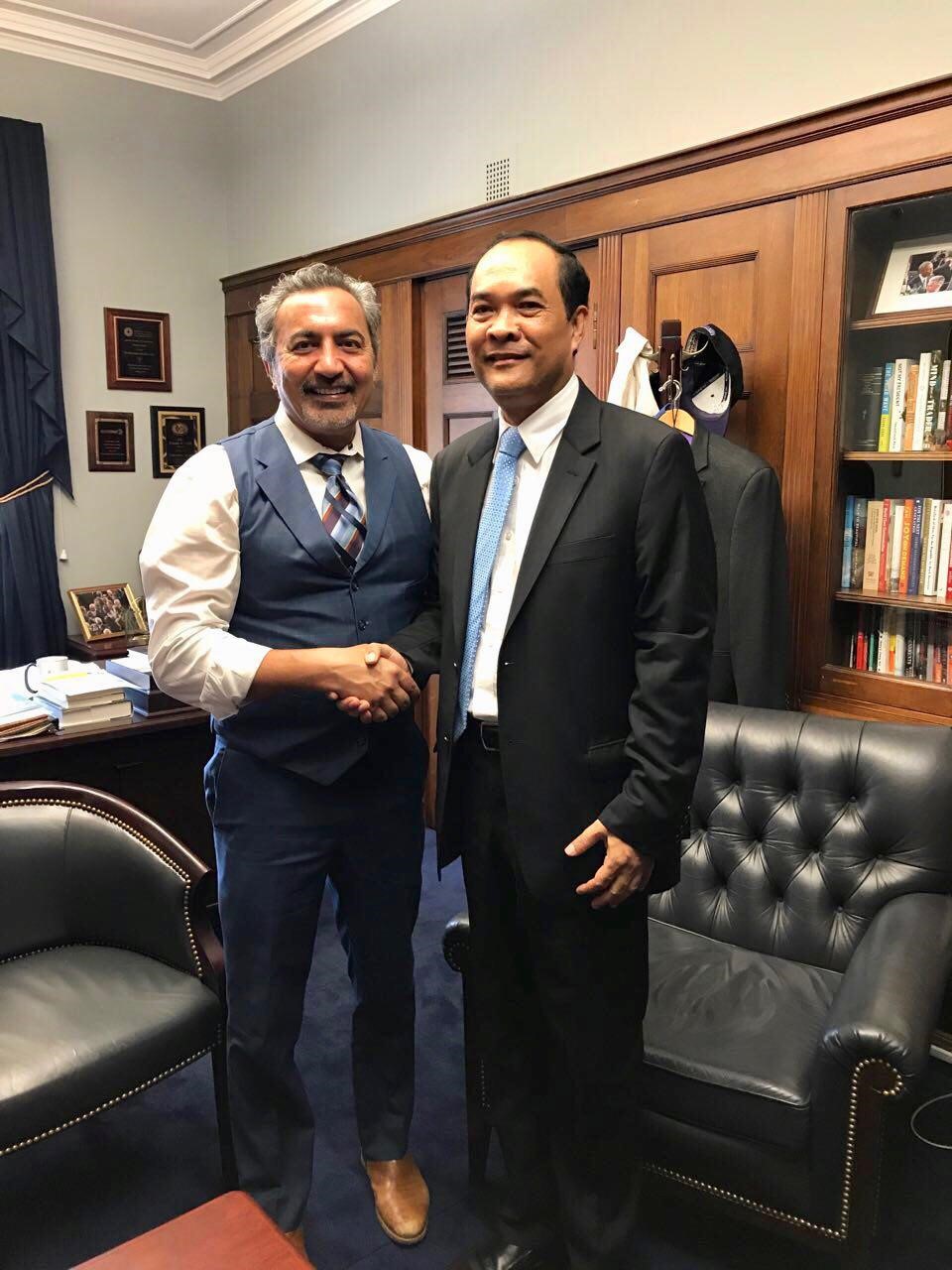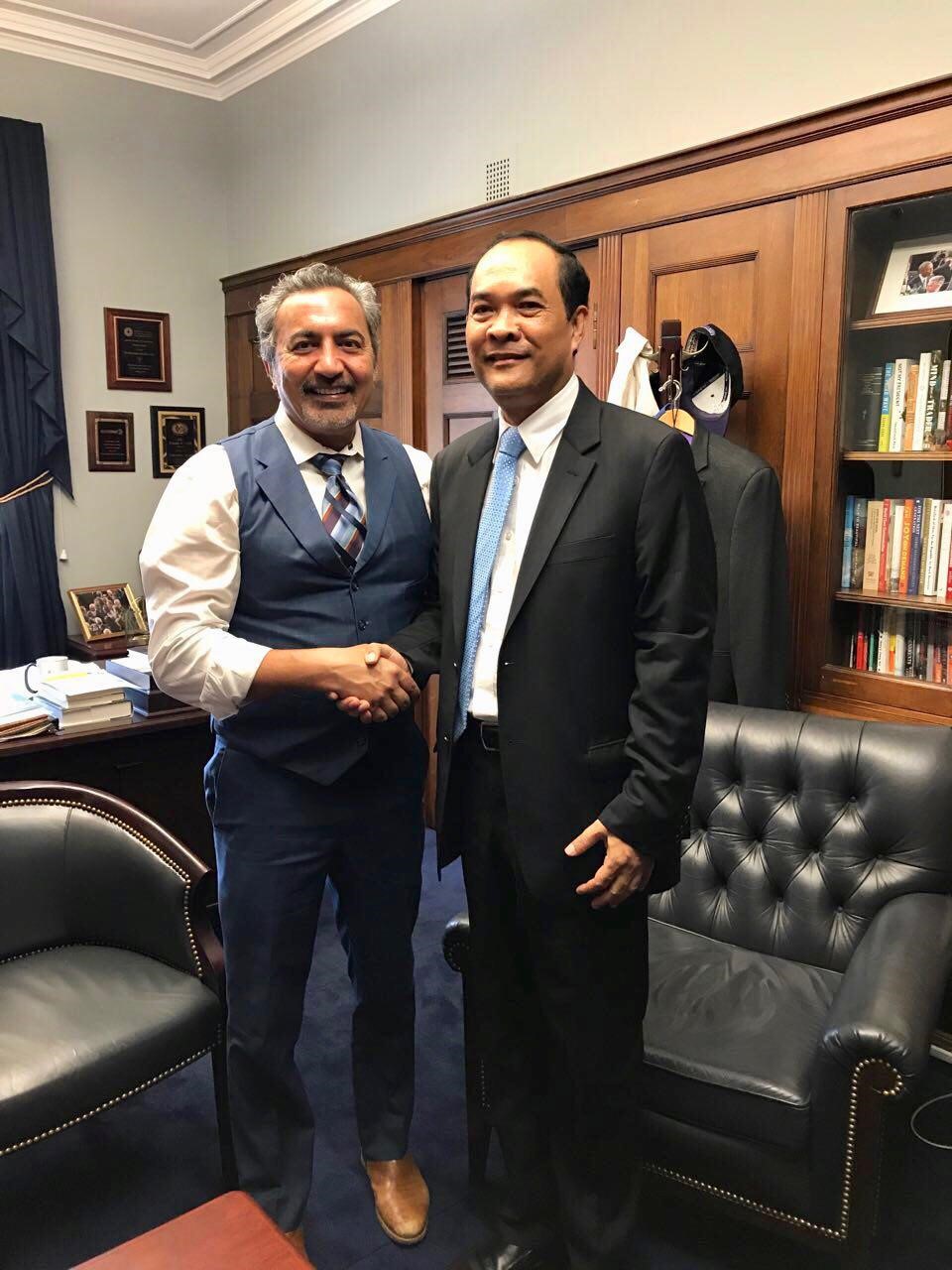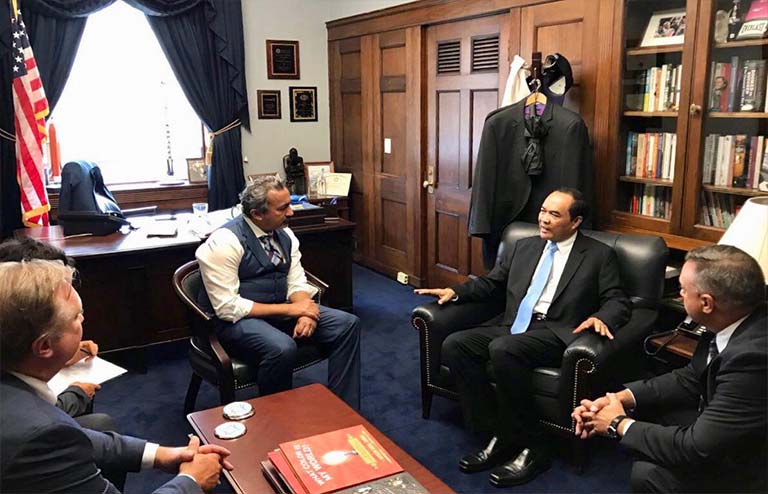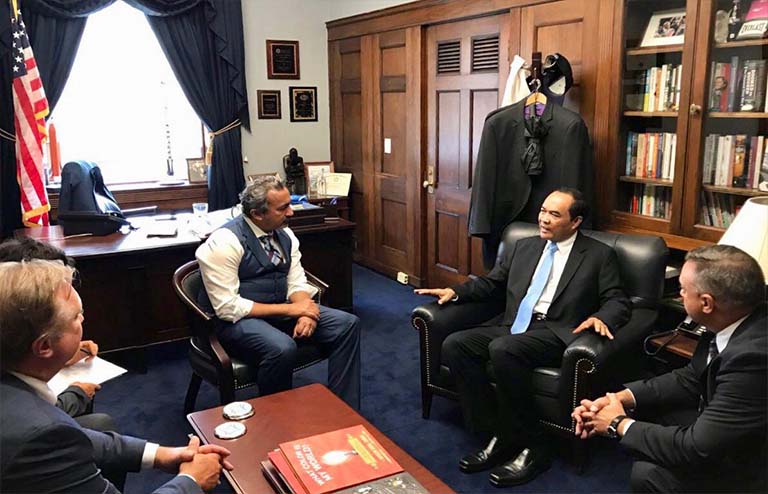 ---