Embassy News
H.E. Mr. Chum Sounry, Cambodian Ambassador​ to the United States, on the sidelines of the House's Session, met with Congressman Andy Levin, Vice Chair of House Committee on Education and Labor
On July 25 at Capitol Hill, H.E. Mr. Chum Sounry, Cambodian Ambassador​ to the United States, on the sidelines of the House's Session, met with Congressman Andy Levin, Vice Chair of House Committee on Education and Labor, and Member of Subcommittee on Asia and the Pacific, House Committee on Foreign Affairs.
The two sides talked about the recent development of bilateral relations between Cambodia and the United States. The Ambassador stressed on Cambodia's openness for foreign investments, the impressive development in the bilateral trade exchanges, the recent visit to Cambodia by a delegation of 15 main American companies and the shared commitment of the Cambodian Government and the US businessmen to further enhance business and investment cooperation, the development by which the congressman was impressed.
The Ambassador also extended an invitation to the congressman to visit Cambodia with the aim to promoting the relationship between the two countries, a gesture of which the congressman appreciated.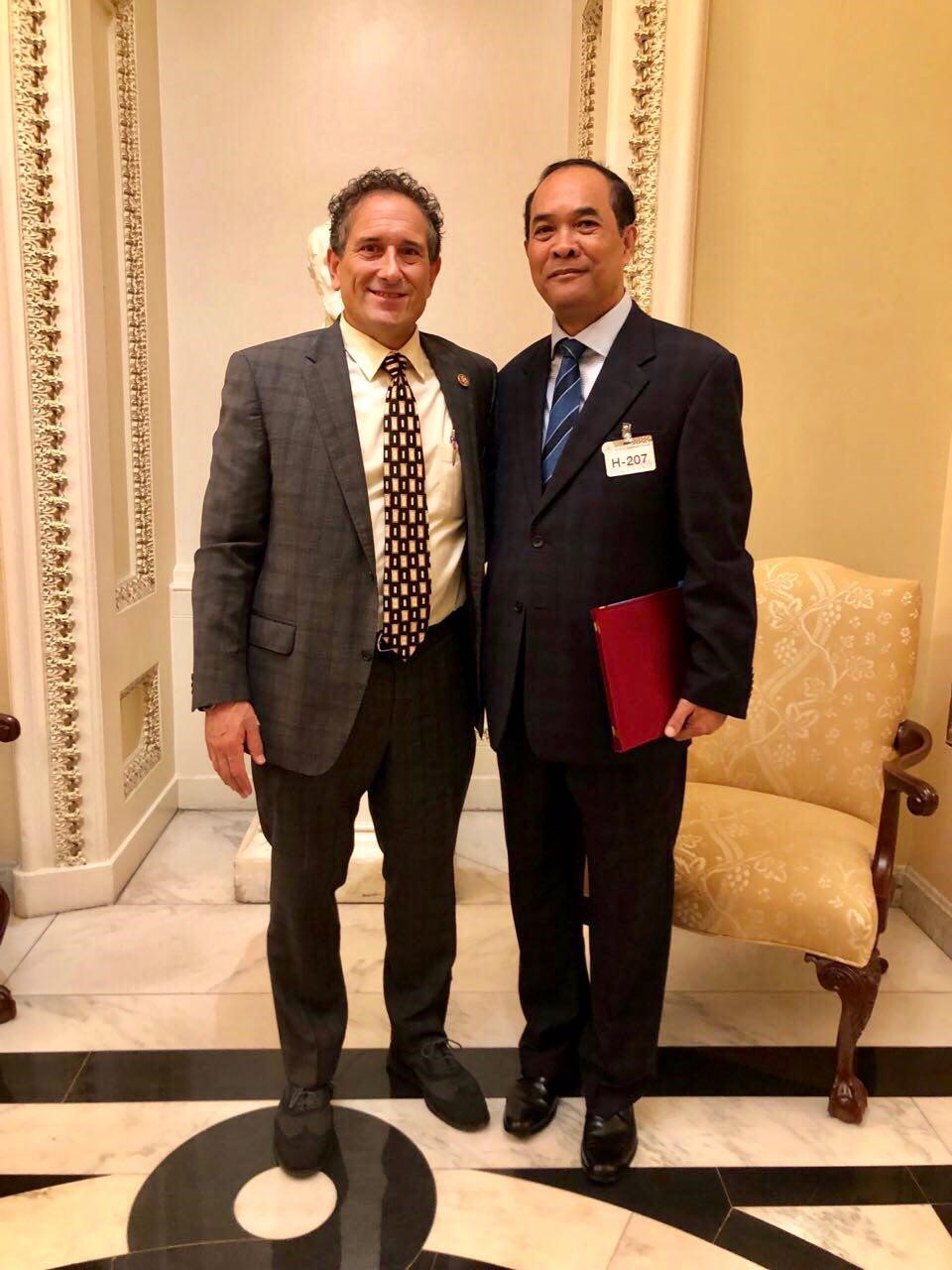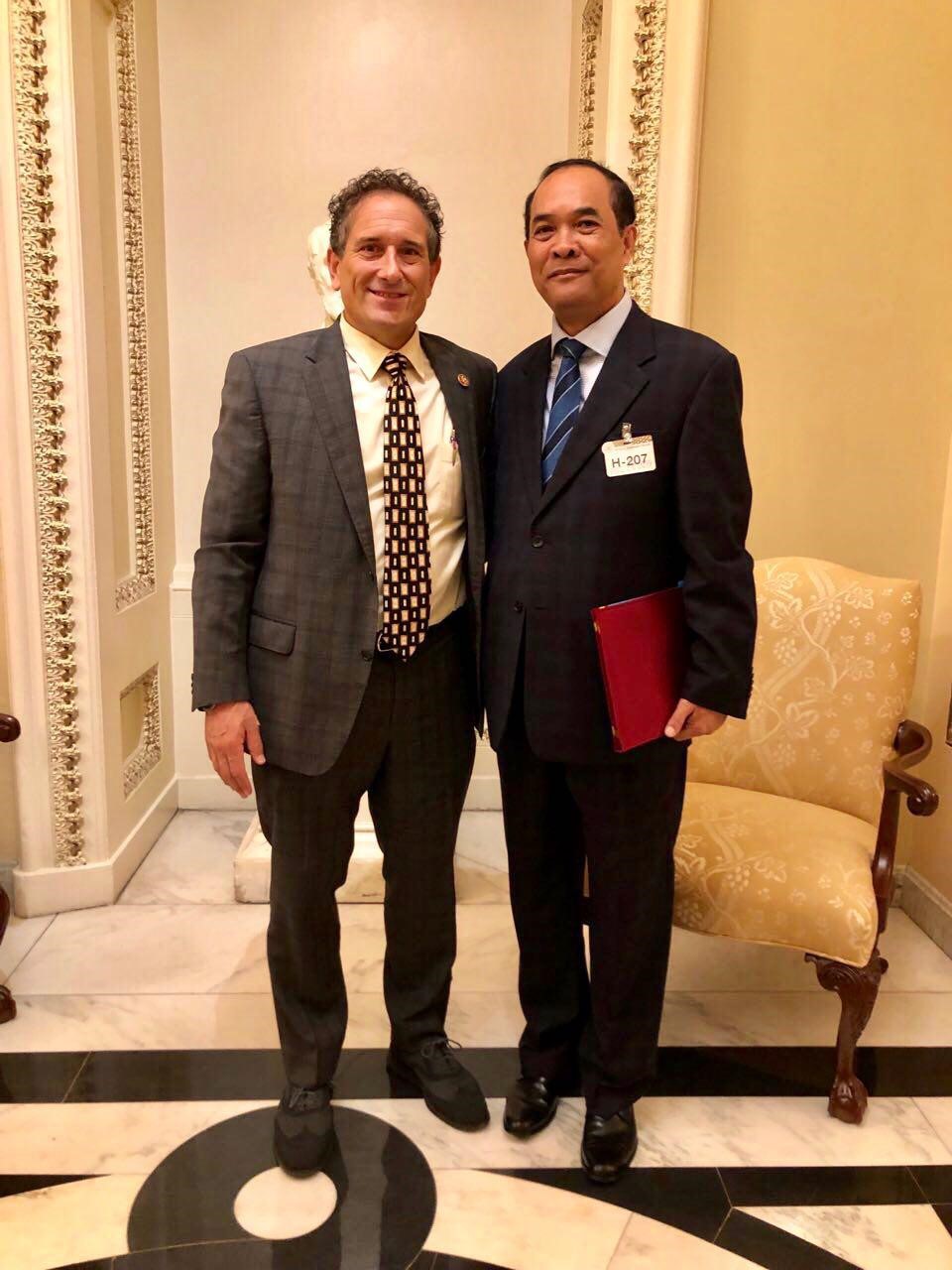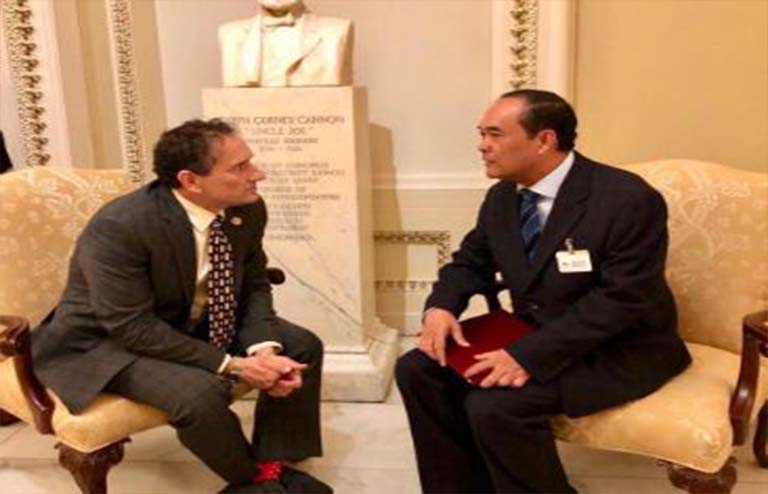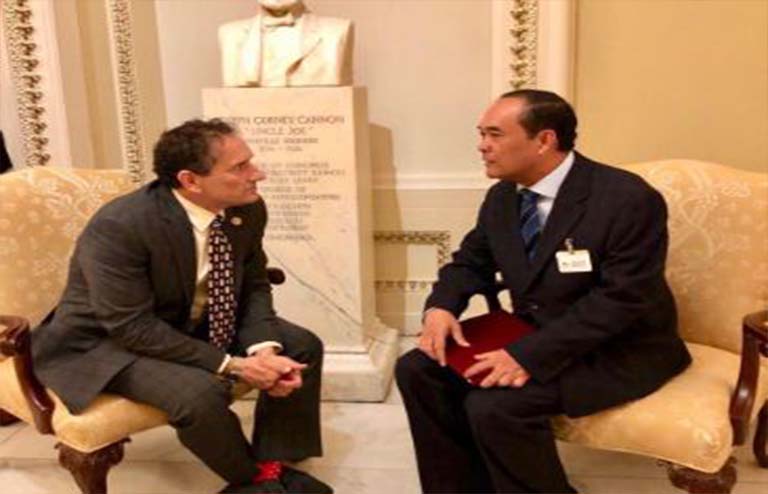 ---