Embassy News
Embassy of Cambodia to Japan Organized Khmer Language Speaking Competition
On 5 October 2019, the Royal Embassy of Cambodia to Japan organized a Khmer Language Speaking Competition to promote cultural exchanges and strengthen the connection between the people of Cambodia and Japan.
The event was attended by H.E. ISHIKAWA Hiroshi, Director General of the Department of Southeast Asia and Southwest Asia, Ministry of Foreign Affairs of Japan, Prof. ISHIZAWA Yoshiaki, Director of the Sophia Asia Center for Research and Human Development, and President of the Sophia University Angkor International Mission, Prof. Timothy Newfields from Toyo University in Tokyo, and Cambodian and Japanese people as well as the competitors' supporters in a large number. After the competition, we enjoyed a solidarity meal and a dance party.
Twelve qualified candidates competed this year. They covered different topics of interest such as Khmer customs, traditions, culture, foods and visiting experiences in Cambodia.
Prof. ISHIZAWA spoke about the history of Khmer literatures and told Japanese attendants who can speak Khmer that they should be proud of being able to speak and write Khmer, a long existed language in Southeast Asia since the 6th century.
It is worth noting that Khmer Language Speaking Competition has been organized annually.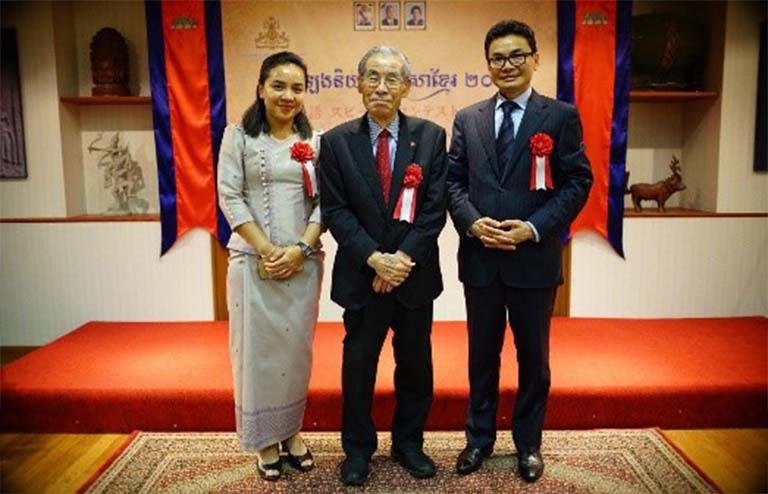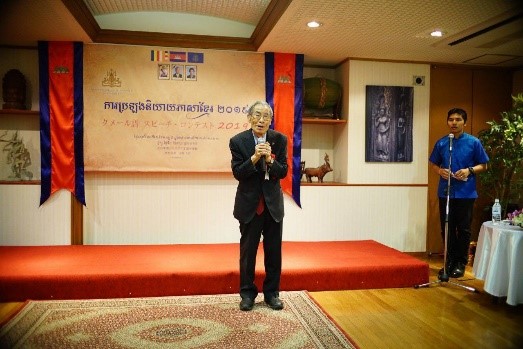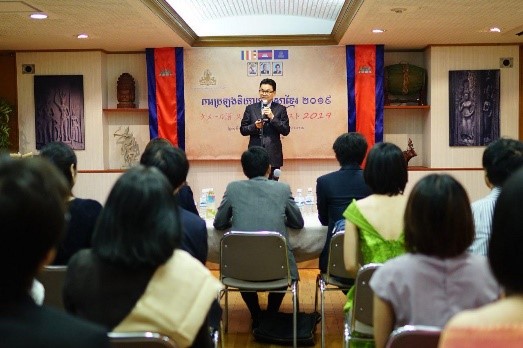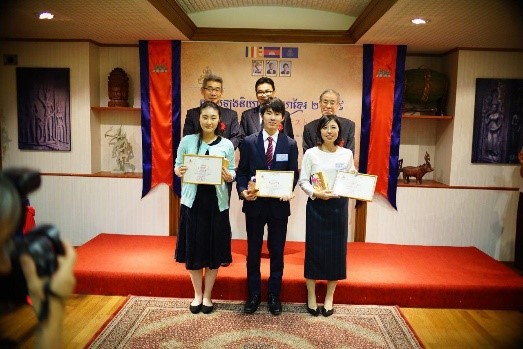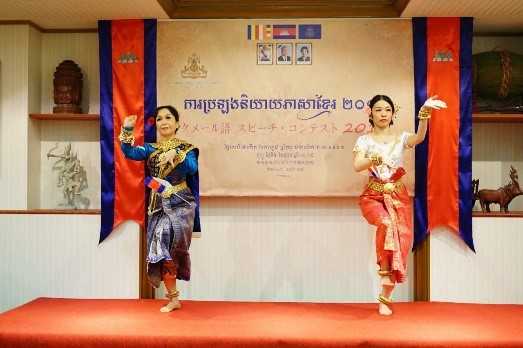 ---