Embassy News
Royal Embassy of Cambodia in UK organized the "TASTE OF ASEAN"
On 30 October 2019, the Royal Embassy of Cambodia in London, the United Kingdom, in collaboration with the ASEAN London Committee (ALC) and the Westminster Kingsway College, organized the "TASTE OF ASEAN" with the participation of 200 people in order to promote awareness of culture, food, snack and beverage of each of the ASEAN Member State.
During this important occasion, the Royal Embassy displayed some Khmer souvenirs including Angkor Wat decorated plate, Apsara wooden craft, Hand Gestures of Apsara dance made from lacquer, fishing instruments made from bamboo, showcased video clips on Cambodia's tourism and on how to prepare authentic Khmer food – Amok. The Royal Embassy also presented the Cambodian Fish Amok, Mundulkiri Coffee, Angkor Cookies, and Cashew Nut for the international guests.
The "TASTE OF ASEAN" was successfully organized. The international guests enjoyed and highly appreciated the taste of the Cambodian food and snack, particularly cashew nut.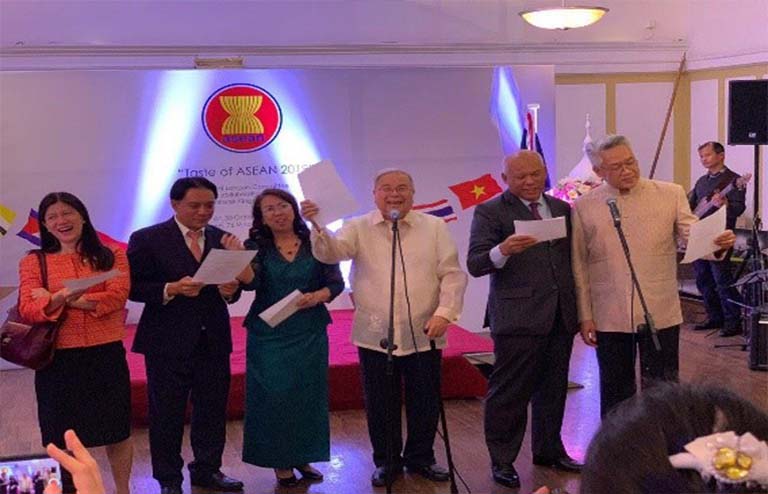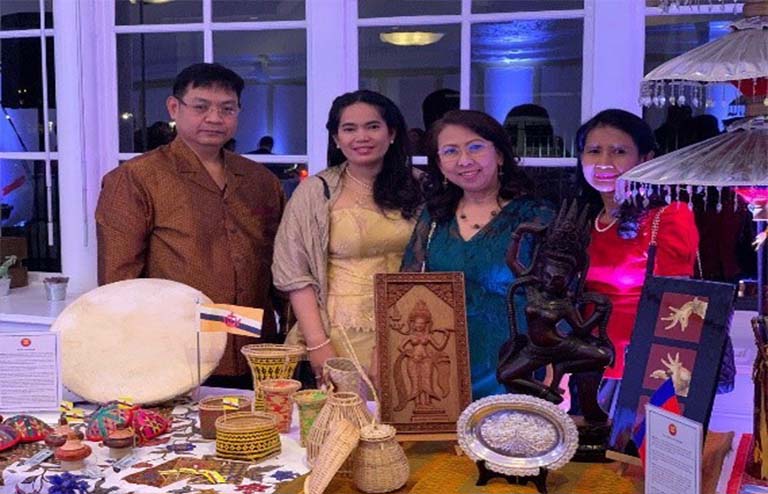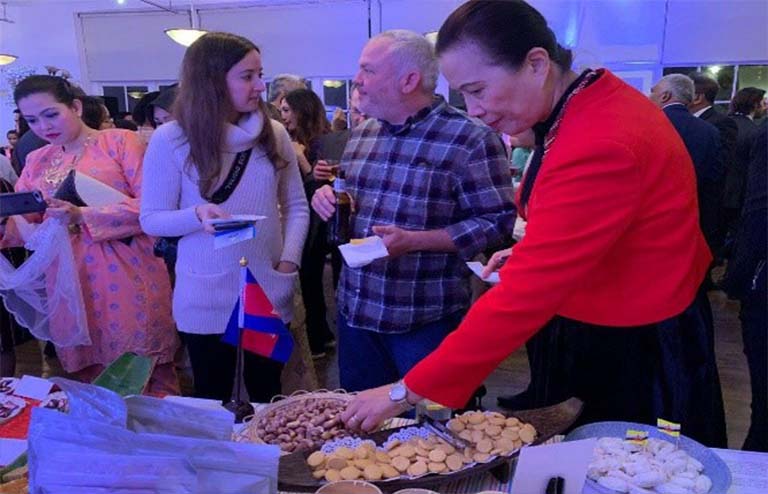 ---