Embassy News
Ambassador of Cambodia to Viet Nam paid a courtesy call on Minister of Foreign Affairs of Viet Nam
In the evening of 26 May 2020, H.E. Mr. CHAY Navuth, Ambassador of the Kingdom of Cambodia to the Socialist Republic of Viet Nam, accompanied by the Embassy's officials, paid a courtesy call on H.E. Mr. Pham Binh Minh, Deputy Prime Minister and Minister of Foreign Affairs of Viet Nam.
H.E. Mr. Pham Binh Minh recalled the longstanding friendship between Cambodia and Viet Nam as well as reiterated the strengthening of bilateral cooperation in all fields. The Minister also appreciated Cambodia for its good achievements in combating against the spread of COVID-19.
The Ambassador expressed his appreciation for Viet Nam's strong development, particularly the Viet Nam's role as chairmanship of ASEAN and as a non-permanent member of the United Nations Security Council. The Ambassador also thanked H.E. Mr. Pham Binh Minh for providing medical equipment and masks to Cambodia to fight against the spread of COVID-19 and for accepting requests which enable Cambodian students to return to study in Viet Nam.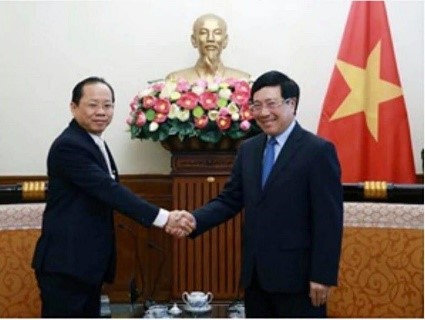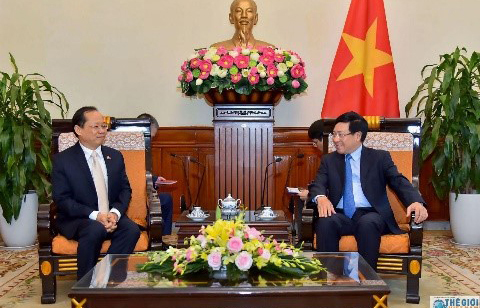 ---